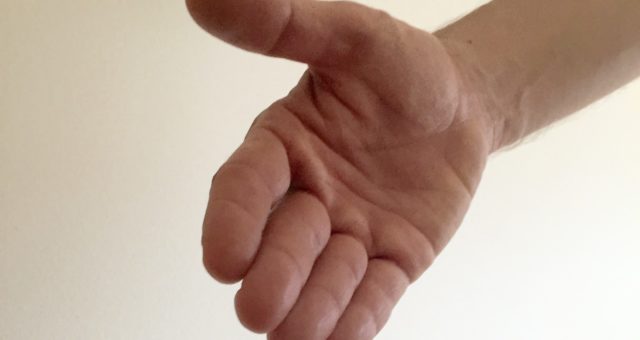 Getting Help: How to Take Hold of That "Hand uP"!
Just this week, I came across someone who has been recovering "on his own". Recognizing that you have any issue at all is a monumental step. Stopping the detrimental use of alcohol, other substances and/or behaviors as a result is highly commendable!
You might feel that someone like this has things "under control", and you know, this individual is on the way!
It is much easier to STAY STOPPED once you're not using substances anymore than it is to STOP. Stopping Alcohol and other  substance use is the first step and just the beginning. Your relationships, your livelihood, your mental and physical health, your home and your SELF have all been affected by your alcohol and substance use. Now the trick is to maintain your level of recovery and grow stronger physically, mentally and emotionally from this point on.
Recovery has a different meaning for everyone. The simplest definition I've found comes from the Connecticut Community for Addiction Recovery (CCAR). They say that "you are in recovery when you say you are" and I am all for it!
Fifty years ago, either you were in a twelve step group, had a frontal lobotomy, or had shock therapy.. Many people didn't even have a choice of those. Insane asylums were one of the very few solutions early on. You can watch William L White talk about this history here.   
Fortunately, that is NOT the case today as there are countless pathways of recovery that are ALL valid and completely up to you. Therapy, yoga for recovery, Smart Recovery, Fit Recovery, Spiritual groups, Rational Recovery, Young People in Recovery, Recovery Coaches, numerous Faith Based Recovery, Mothers for Recovery, Family Recovery, Health groups for Recovery, Recovery High Schools, University Groups and Organizations, Medication Assisted Recovery, Agnostics in Recovery, there are many arts and music organizations that support recovery, there are the more traditional twelve step programs, inpatient and outpatient programs, online support and recovery groups are all pathways of recovery. There are many, many more, not to mention the ones being created at this very moment in your communities that we don't know about yet.
Help is out there. By reaching out to someone, you're giving yourself the opportunity to grow. Working with someone else gives you an objective view of yourself as well as points of reference to work with that you would not have been able to come up with and/ or recognize on your own. All of this is optional. If you try door A and it doesn't work for you, then there is door B or C… I can tell you that if I didn't like a bar that I was at in the past, I would just go to the next bar. If the dealer had some bum stuff, I would just call the next one.. None of that stopped me.
The beauty here is that there is no timeline for any of it. Your Recovery is your process that will keep evolving and growing over time.  In the beginning you might have a certain need that would require one thing. A few months later, your needs will change. A year or two later, your needs are going to change again, and again…
As you go, you'll be dealing with different issues at different times which will require different things. You might know of certain things on your own, but reaching out to others can show you possibilities that would have otherwise never been possible. Don't deny yourself the life that you've always dreamed of. It's out there waiting for you to take hold of that hand uP. Reach out and Love Life Today. THiS ReCoVeRY LiFE.
Give your friends and loved ones a hand uP by leaving a comment below and sharing this post and liking us on facebook.