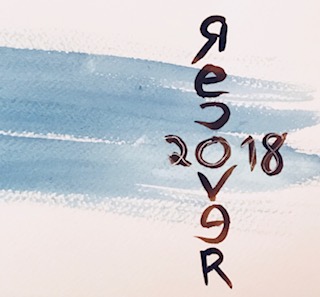 There are three days left and we've all been there. Most of us more than once. I'm going to stop smoking next year. My New Year's resolution is that I'm going to lose 27 pounds. I'm going to quit drinking liquor. I'm going to cut down on smoking weed. I'm only going to have some wine with dinner. I'm going to stop drinking during the day. When my cigarettes go up to $10 a pack I'm going to quit.
Does this sound like you? It was me, for a very, very, very.. long time.
The last time that I actually stopped something, I made a decision. I don't mean to make it sound so simple, it wasn't. But time after time that I had said such a thing as I'm going to, I will, quit, slow down,… Nothing happened.
I had not resolved nor committed. No matter how deep down in my soul I knew it would be the best thing, I did not want to stop. I did not want to change. I did not want to do something about it. Change was different. Change required action.. that I most likely did not want to take. Change was not my friend until… I decided.
Maybe you have been contemplating. Maybe you have been "trying" to change. What actions have you taken and not continued? The process can be exhausting. At times to the point where we don't allow ourselves to move forward and do anything.
This new year I'm going to create an outline to help you follow through with your decision. Seven daily postings for with action steps to take that can assist you in following through with your New Year's Resolution. Is there something you've been planning? We can support you with that.
If you have been talking about change with your friends, share this with them. Let them know change is coming once the decision is made. That is the one guarantee that I can personally make for you. You decide. You take action. You follow through and things WILL begin to change. Have a safe, happy and healthy new year. Create your Resolution. Love Life Today. THiS ReCoVeRY LiFE