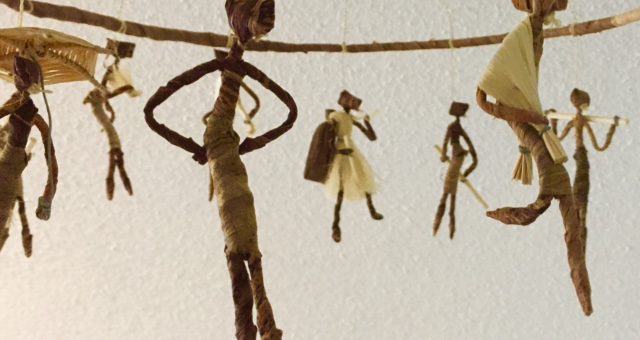 When was the last time that you accomplished something COMPLETELY by yourself? Was there ABSOLUTELY no one else involved? What were the materials you used? Did you create those materials yourself? Did you learn how to create these materials out of necessity? ..or did they happen to just be there?
What was this thing that you made? Was it a sand castle? Were you at the beach or at the lake? In your backyard? How did you get to your location? Did you know the way on your own? Did you go naked?
Ok.. maybe you live near a shore. Maybe you took public transportation and wore that swimsuit your ex-partner got you a few years ago.. Maybe you did go on your own, but tried out a new spot that someone had mentioned to you.. You just threw on a shirt and wore your flip flops that you bought in Chinatown for $2.99.
What did that whole process involve? How did the materials used come to be? How did your emotions evolve in order to lead you to that moment? How did that event manifest itself? What was the outcome like?
I know, all of these questions are starting to get to me too. No, I have never done anything quite on my own. As much as I would like to think that I have at times, the truth is that everything I have ever done, has involved someone else.
Whether it's been direct where I have asked someone directions, or indirectly where I googled them, there was someone else involved. I walked to the store by myself. Maybe I walked through the checkout where there was a human attendant or the "self" checkout line. Someone was still involved in the design of the scanner, building the scanner, delivering the scanner, mounting the scanner and it's likely that it might not have even worked, so I had to ask someone at the store and again, I wasn't even able to "self" checkout on my own.
That's ironic.. I didn't get high on my own either. It involved me having an interaction with the dealer. The elderly lady behind the bulletproof glass at the liquor store on Ave B would count all my change before slipping the bottle through the bulletproof carousel.
There was always someone else involved somehow. These other people facilitated the things that I was doing and still facilitate the things that I seek to do on a daily basis. It's always so much easier when we involve someone else. We can be as open and vulnerable as we wish to be. Maybe it comes from the gut or maybe it comes from hearing someone else's experience which then triggers some kind of action. However you experience this, it involves someone else.
If you want to learn to play chess, you find a chess master. If you want to learn to read you find a teacher or buy "Hooked on Phonix". If you want to learn to ride a bike, you ask your big brother or sister. If you want to make a cake, you take a home economics class or read the Betty Crocker Box. If you want to learn to fix your car, you apprentice at the mechanic shop. If you want to become a real estate agent, you take a test. You can find individuals to do anything anywhere at anytime to help you do things. If you want to do them yourself, you're still asking someone else on the world wide web. It didn't get there by itself.
So I like things facilitated for me as much as I like facilitating things for you. I could never ever have learned about recovery on my own, let alone maintain any kind of life in recovery without others who have done and do so themselves.
The beautiful people at The Sobriety Collective have put together an incredible resource list of people who have been where you have been and learned to walk on a path towards where they want to go in a happier and healthier fashion. No two paths are alike and the beauty of it all is that YOU get to walk your own. Which way do you want to go? The possibilities are ENDLESS! Don't believe me, go ahead and SEE for yourself. I dare you to identify!
If you find this post encouraging to yourself or a loved one, please share with your friends, leave a comment below and like us on fb. Love Life Today! THiS ReCoVeRY LiFE.