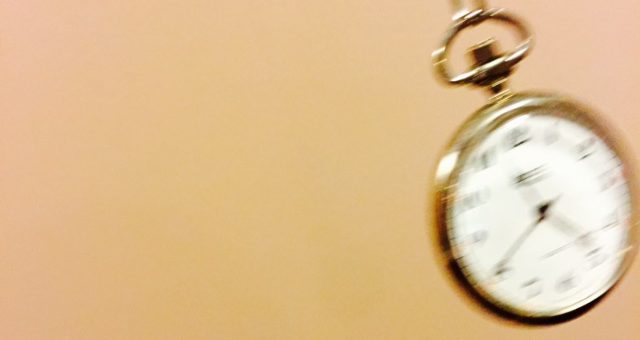 Alternatives: Hypnosis for Addiction
This Recovery Life is going to be bringing you a series of "Alternative" methods to assist with the facilitation of your Recovery.
Our first post comes from a Licensed Hypnotherapist, Emiliano Lena. The focus is hypnotherapy. In the past, you might have heard of people stopping their smoking via hypnosis.
Hypnosis has roots in Ancient Egypt and Hindu Vedas a few thousand years ago. Within the last century, it has been regarded to be an increasingly useful tool in diminishing mental as well as physical distress.
We've all heard sayings like , "You are what you believe" and "keep repeating x, y, z to yourself and it will eventually become your reality" or "put a note up on your mirror telling yourself how beautiful you are". As we can see, these mantras are a common form hypnosis that has transcended into our everyday use.
Here is a more recent evidence based study from the UK that found hypnosis to be a valid treatment for various afflictions. Have you tried everything else and are still having difficulties? Hypnosis could be an alternative pathway to explore. Love Life Today! THiS ReCoVeRY LiFE
Hypnosis for Alcohol Addiction
The misery caused by drug and alcohol addiction to the addicted, his family and entire society in general is a  matter of serious importance to the medical authority. Alcohol addiction can be basically divided in physical addiction and psychological addiction. The physical addiction can be easily controlled  by an appropriate medical treatment.  But the difficulties founded in offering a whole, long lasting and efficient form of treatment for the psychological addiction, was still in recent times, a big medical and social problem. But now, with the introduction of some very efficient techniques  of  hypnotherapy, like guided imagery, visualization  techniques, guided dreams, neuro-linguistic programming, and behavioral therapy the psychological addiction can be successfully treated.
When working with a person who suffers from alcohol addiction, it is of vital importance to establish how much the individual is sincerely motivated in totally refraining from all forms of alcohol for the rest of his/her  life.  Otherwise,  the person can be motivated through hypnosis. Even the hypnotic dream can improve the individual's  potential in utilizing his/her own inner resources in positively motivate the self.  Once the individual is well motivated, the use of hypnotherapy has been demonstrated quite effective.